News
Glyndebourne Festival 2014: "A ray of light in the Don's murky world"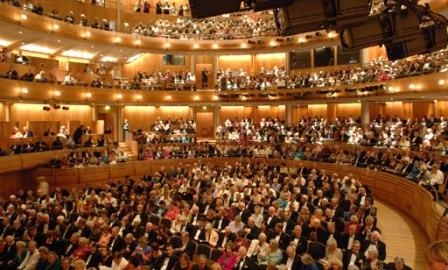 Andrés Orozco-Estrada has just made an outstanding début at the Glyndebourne Festival Opera in a production of Mozart's Don Giovanni, conducting the London Philharmonic Orchestra which recently announced him as its new Principal Guest Conductor, effective from September 2015.
This production receives "a massive boost from the energised conducting of Andrés Orozco-Estrada", writes The Guardian, benefiting from his "sure touch throughout", and with the final scene highlighted as "thrilling". The Telegraph welcomes Orozco-Estrada's approach to the opera, which achieves "a lean, period-conscious performance that holds the dark and light aspects of this dramma giocosa in perfect balance", as well as drawing "cultivated buoyancy from the LPO, tightening the dramatic screw to produce a gripping climax". A "rising star", Orozco-Estrada is praised by Theartsdesk.com for his treatment of the score, affording it "theatrical modern immediacy and very free all-colour effect", while "also enjoying the character potential of period textures".

Other critics describe Orozco-Estrada's conducting as having "a forthright cut-to-the-bone feel but lots of seductive detail and big dynamic contrasts" (Edward Seckerson) as well as "exquisite finesse and attention to both stage and pit", supplying "richness of musical and dramatic expression" (Bachtrack). WhatsOnStage dubs Orozco-Estrada "a ray of light in the Don's murky world", drawing attention to his "grace and attention to inner detail". Their review concludes: "It was easy to understand why the London Philharmonic Orchestra has appointed him its next Chief Guest Conductor".